Your Legislators Need to Hear From You!
We won't stop fighting until cannabis is legal for all adults in Delaware! We're calling upon all supporters of cannabis legalization to join us at Legislative Hall on January 16, 2020 to stand in solidarity for sensible cannabis policy.
Citizen lobbying is a proven and effective way to convince legislators to act. There are no voter initiatives in Delaware and the only way to legalize cannabis will be through an act of the Legislature. Here is what you can d
o to help Legalize Cannabis in Delaware in 2020.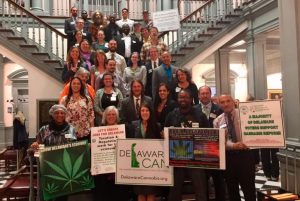 Add your name to the list of citizens coming out to support common sense cannabis policy. With many large and well-funded organizations lobbying against cannabis legalization, we need citizens to come together and stand in solidarity for sensible cannabis policy.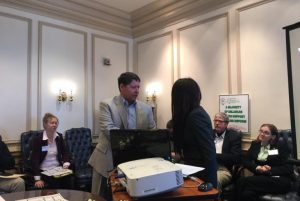 2) Find your current legislators and Senate and House districts at legis.delaware.gov/
Many seats in the House and Senate will be contested in the September primary election and November general election. Learn more about the incumbents' cannabis voting history and the candidates's responses to our cannabis policy survey in our Cannabis Voter Guide, to be released in lateAugust at votecannabisde.org. We'll update the site as we receive survey responses from the candidates.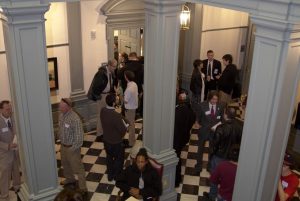 3) Call and make an appointment with your legislators. Use this example to help you:
"Hello, My name is ____; my group is having a citizen lobby day on January 16, and I would like to set up an appointment to speak to my Representative/ Senator or their aide please".
Please let us know your appointment time at info@delawarecannabis.org so we can add you to our schedule.
5) Follow us on Facebook for updates and explore delawarecannabis.org to learn more ways you can get involved in your community.
With cannabis legalization garnering a majority vote in the House in 2018 (21 for, 15 against, 5 not voting), but failing to pass due to a supermajority vote requirement, we're well-positioned to pass a bill to legalize cannabis in 2019. Help us keep the pressure on legislators to vote with the citizens of Delaware and not well-funded special interests who profit from prohibition.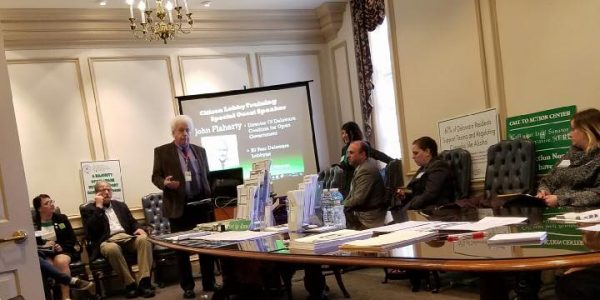 Legislative Session starts in January and runs through June. With just six months to pass legislation through both chambers of the general assembly, it's important to start the session strong and keep the pressure up on our elected officials.
Talking points will be provided, but feel free to prepare your own personal message, as well.
Delaware has no voter initiative (referendum process), so directly engaging our local Representatives & Senators is the ONLY way the law will change.
Please Dress Professionally.
Get to Know the Delaware Legislature
Learn more about legislator's cannabis voting history, contact information, and the districts they represent.
Find your legislators at legis.delaware.gov
150th General Assembly
Legislative Profiles
Senate
Full Legislative Guide Including Senate and House
Individual Profiles – Senate
Citizen Cannabis Lobbyist Resources
Want to study up on current cannabis policy, issues, and talking points before Lobby Day? We'll help you get started with our citizen lobbyist resources. Want to know where your legislators stand on the issues? Check their voting histories in our legislative profiles.
Delaware CAN Publications, Flyers & Activist Resources
Reducing DUID with Cannabis Education and Regulation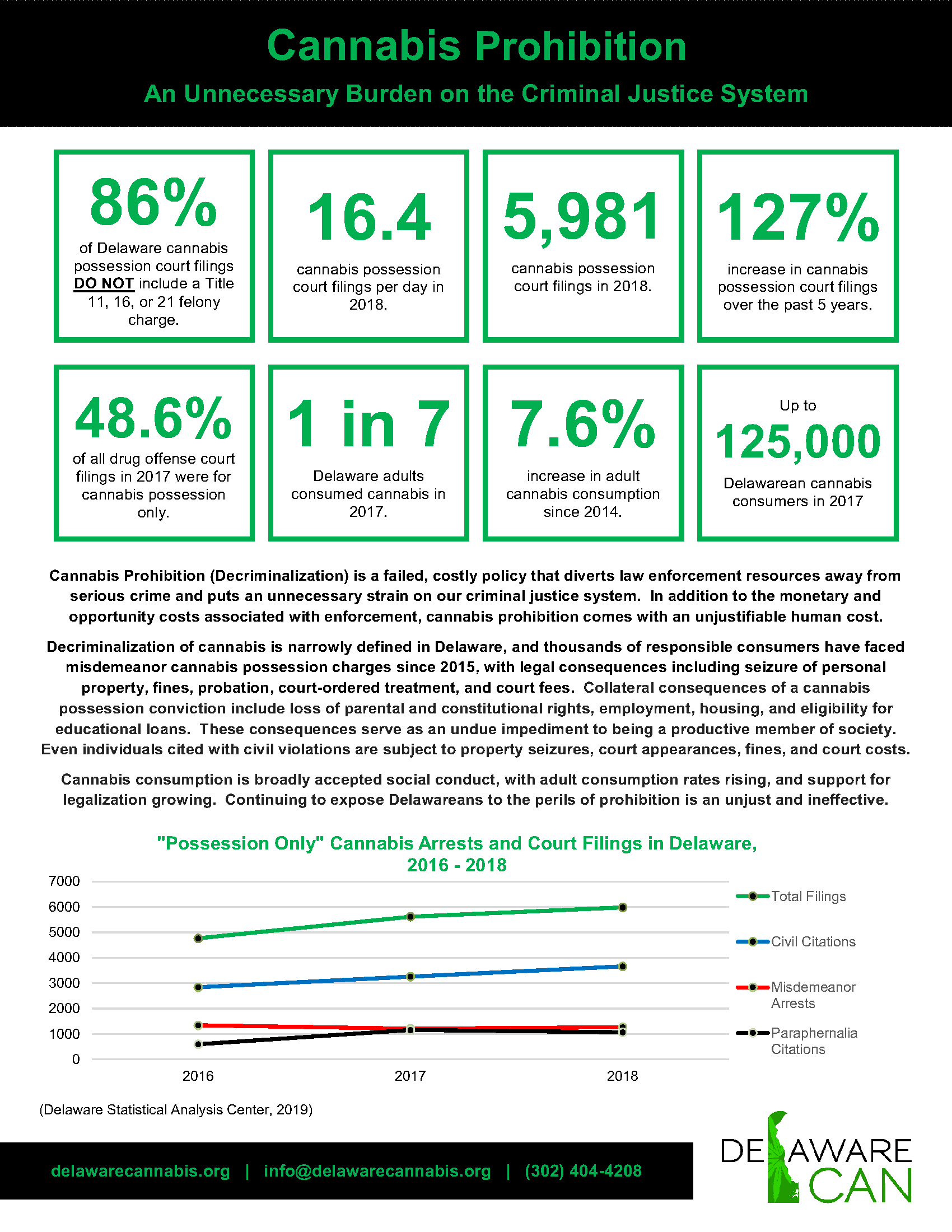 Cannabis Prohibition: An Unnecessary Burden on the Criminal Justice System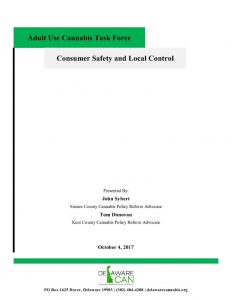 Adult Use Cannabis Task Force – Consumer Safety and Local Control Recommendations – October 4, 2017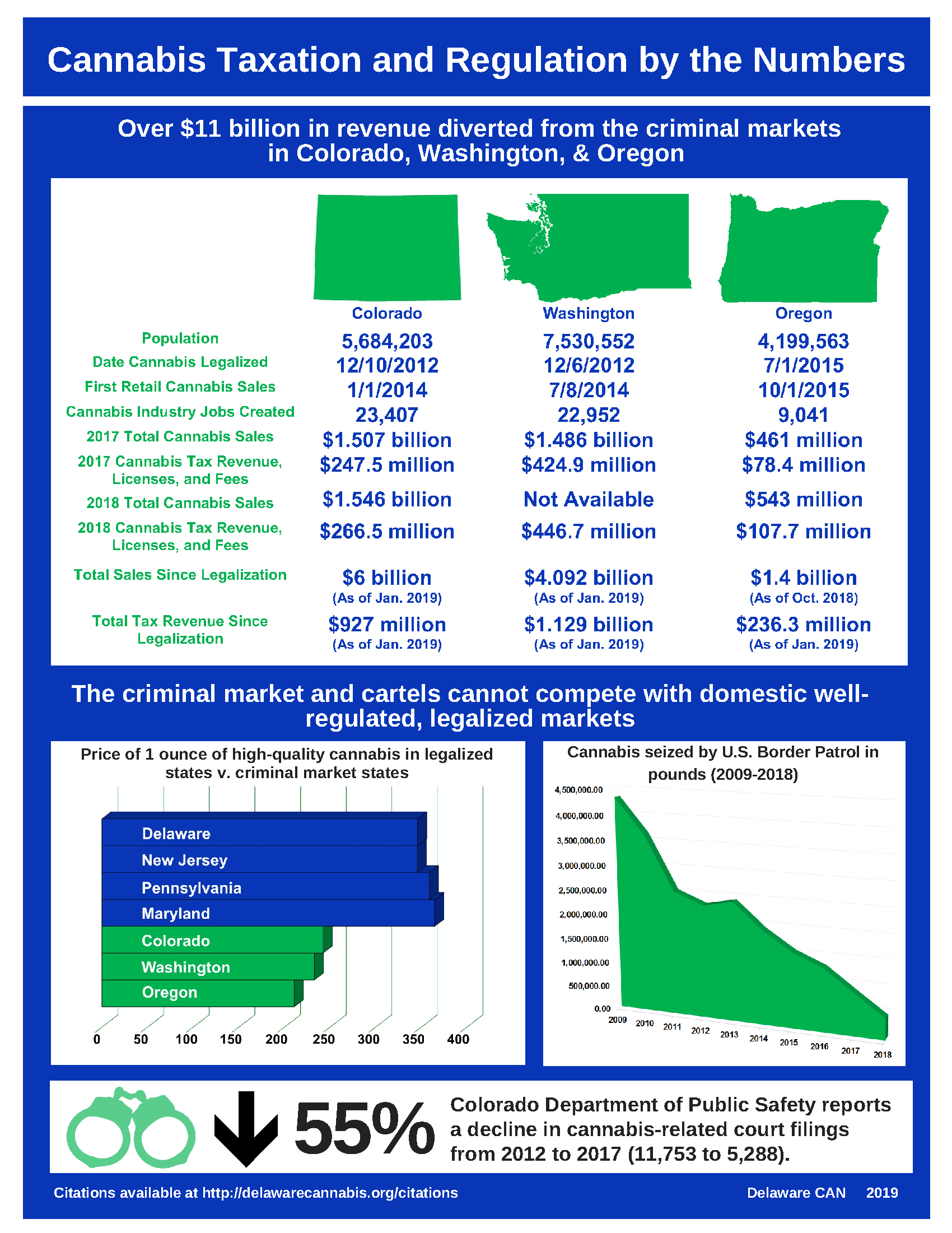 Cannabis Taxation and Regulation by the Numbers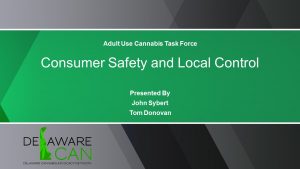 Adult Use Cannabis Task Force – Consumer Safety and Local Control Presentation – October 4, 2017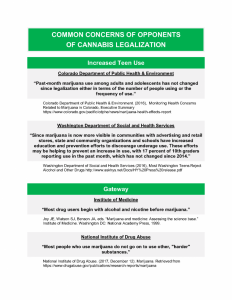 Common Concerns of Opponents of Cannabis Legalization