SUPPORT OUR COMMUNITY PARTNERS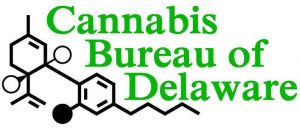 Cannabis Bureau of Delaware
The Cannabis Bureau of Delaware was formed in 2013 as a grassroots citizens' advocacy group dedicated to advancing education, research, and science-based policy for cannabis and cannabinoids on a local, state, and federal level. Delaware CAN was formed to act as the fiscal sponsor for the Cannabis Bureau and other grassroots organization and individuals advocating for sensible cannabis policy in Delaware.

Delaware Cannabis Policy Coalition
The Delaware Cannabis Policy Coalition's members include the Marijuana Policy Project, Delaware NAACP, Delaware NORML, Delaware CAN, and the Cannabis Bureau of Delaware (CBD).